What is Thetahealing?®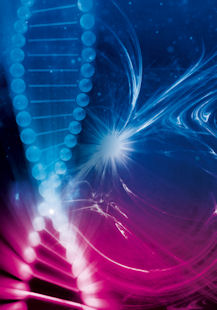 Thetahealing® is a healing modality developed by Vianna Stibal that allows the practitioner to facilitate instant changes in a client's physical body and belief systems.

In an nutshell, Thetahealing® is applied quantum physics and it is based on the idea that everything is energy. Not only are physical objects made of energy, but so are our thoughts and beliefs. Using a theta brain wave (the state our brains are in when we're in deep meditation or just about to fall asleep), we can easily connect with the energy of All That Is and shift the energy to change the things in our lives that no longer serve us.

Each of us creates everything in our lives. We draw to us people and experiences based on our belief systems. These beliefs function like computer programs, creating wealth or poverty, sickness or health, success or failure, loneliness or interconnectedness. Everything is our creation based on the beliefs that are stored in our subconscious minds.

Some of our beliefs serve us. For example, the belief that fire burns serves us by keeping us from sticking our hands in flames. Other beliefs, however, do not serve us and we call these limiting beliefs. If, for example, a toddler overheard his mother say that he was mistake, this individual would grow up with the subconscious belief that he is a mistake and would create a reality to reflect the belief. This would certainly be a limiting belief and could manifest in numerous ways, including physical or emotional issues.

With Thetahealing®, we can change the beliefs that no longer serve us and free ourselves from limitations.


---