What is a Sacred Contract?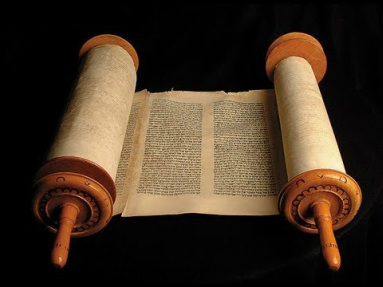 'Sacred Contracts' is a concept created by Caroline Myss. The following description is from the myss.com website:
Is there a difference between the decisions your ego makes and how your soul would organize your life?
Simply put, the answer is yes, there is a vast difference, which is why a moment arrives in everyone's life at which he or she wonders, "For what reason have I been born?" We all wonder about whether the events and relationships of our life are random or somehow part of a much larger plan. We think about whether there are people we are meant to meet in life and creative opportunities that are scheduled to come our way. If so, how do we identify these "Sacred Contracts" and, secondly, how do we follow through with them? What exactly is it about a contract that makes it "sacred"? And how much does it really matter to our lives if we were never to realize that some of the relationships and opportunities that come our way are not coincidences but well planned encounters? Would it matter to you, for instance, to learn toward the latter years of your life that the passion you always had to be an artist or an entrepreneur or a social activist was not just "one of those things," but a part of your Sacred Contract that you had never fully acknowledged in yourself?
All of these intriguing questions hold the potential of changing the quality and direction of your life, which is why few personal experiences are as powerful or personally transforming as exploring your Sacred Contracts. What makes a contract "sacred" is that your life is assigned a purpose prior to your incarnation. In some way the ordinary mind cannot comprehend, each person is of great significance in the fabric of life and that mystical fact gives profound meaning to the power of choice and to every choice a person makes. There is, in other words, no such thing as a small or insignificant choice. As for whether it matters if your Sacred Contracts are realized or not during your life – ask someone who has made the journey and learned to discern the difference between what is truly a Sacred Contract and what is not. For those individuals, it has made all the difference in the world.
What exactly is a Sacred Contract?
Sacred Contracts are "soul documents," life assignments that are encoded within your psyche and soul in the symbolic language of archetypes. Archetypes are universal patterns of power that you have been using all of your life to organize your thoughts and emotions, as well as the means through which you assess every person you meet. The moment you meet anyone, you instantly lock him or her into at least one archetype, and in this way, you immediately get a "fix" on the type of power that person carries within their psyche. For example, you might meet someone and say, "That guy is a classic computer geek," or "That woman is such a princess," or "That person strikes me as a con artist." All of those descriptions are archetypes that communicate characteristics of power and behavioral patterns that everyone immediately recognizes as having basically the same profile.
While there are countless archetypal patterns, our basic Sacred Contract chart is composed of 12 archetypes that have the most influence over our day-to-day life, including our relationships, career, finances, fear patterns, creativity, and personal development. Other archetypal patterns influence us at various times, but in general, a person tends to function within a cluster of 12 dominant patterns.
How would your life change by knowing your Sacred Contract?
Identifying your archetypal patterns helps you to understand the source and nature of your feelings and passions. So often we have intellectual and emotional yearnings in our lives that we don't understand and, as a result, we never act on them. Yet, they never go away. One man who suffered from depression realized, for instance, that he had the Artist archetype; in finally identifying that the root of his depression was a deep longing to live within the entire world of art, he knew that he had to pursue that part of his life. One woman had the courage to recognize that she, indeed, had an inner Goddess. This was represented a profound act of personal transformation, as her life was a tale of sexual and emotional repression, which was actually the repression of an archetypal pattern that others recognized in her but worked hard to prevent from allowing an avenue of expression.




Your life choices change when you begin to recognize the difference between an option and a Sacred Contract.




The greatest gift you can give yourself is to "Know Thyself," as Socrates famously said. We come to know ourselves in many ways, of course, but few are as efficient or as clear as the direct route. Seeking out the profile of who you are according to twelve archetypal patterns and the myths of power that they represent is like coming upon a diary that you had no idea you had written.




When people speak about the greatest power of the human experience, most will say that power is love. But the truth is that the greatest power that the human being can strive to attain is authentic, healthy self-esteem. Without a sense of who you are and without truly respecting and honoring yourself, loving other people will not come easy and it will not feel safe. When you have a sense of your Sacred Contracts, you learn that the course of your life – your destiny – is not in the hands of others, or dependent on whether they approve of your choices, or you approve of theirs. Your destiny is part of a much bigger plan. Every person is born longing to walk the path of destiny and to meet the people along that path. That comes with making courageous choices in your life, which include the decision to discover your Sacred Contracts.
---
---
To help you understand and fulfill the terms of your Sacred Contract, you have been encoded with a set of 12 primary archetypes. Four of these are universal archetypes related to survival: the Child, Victim, Prostitute, and Saboteur. We all have these because they are vital to our growth and functioning as adults. The other eight are drawn from the vast storehouse of archetypes dating back to the dawn of human history. They play valuable roles that relate to our work, our relationships with individuals and society, as well as to our spirituality, finances, values, and our highest potential.

Although archetypes are impersonal patterns of influence that are both ancient and universal, they become personalized when they are a part of your individual psyche. Since your Sacred Contract is embodied in a support system of twelve archetypes, it is best to think of them as intimate companions. They provide the foundation for your personality, drives, feelings, beliefs, motivations, and actions. But archetypes are not passive entities floating around in the psyche like old family portraits hanging in a dusty corridor of your ancestral castle. They take an active role as guardians and inner allies, alerting you when you are in danger of falling into destructive or "shadow" behavior. The Saboteur, for instance, warns you when you are in a situation in which you tend to sabotage your own best interests. Once you learn to recognize such a pattern, instead of ignoring it or denying its presence, it becomes your friend and can help you avoid selling out.

ARCHETYPES ARE NEUTRAL

All archetypes have "shadow" manifestations as well as positive aspects. The shadow has power precisely because it remains in the dark; we tend to deny its presence in us because we consider it unacceptable. Only when we face and acknowledge the shadow's presence can we neutralize its potential negative impact on us. The Rebel archetype, for instance, can be a powerful force leading us to reject illegitimate authority and strike out on a bold new path of action. (Samuel Adams, Elizabeth Cady Stanton, Gandhi, and Martin Luther King, Jr., all had powerful Rebel archetypes.) But if we let our awareness lapse, the archetype's shadow aspect can induce us to rebel against legitimate leaders, or to fall in love with the image and trappings of rebellion (think of the rebellious angels in Jewish, Christian, and Muslim lore).

Likewise, the Queen archetype can help you assert your power, take charge of situations, delegate authority, and act with benevolence. But the shadow Queen may run around barking out orders, making impossible demands, and cutting off heads! Once you learn to recognize the difference between the two responses -- and their common source -- you can harness the Queen's constructive power while mitigating her shadow wrath.

To facilitate your working with your archetypes and Sacred Contract, I will put together a Chart of Origin for you. Much like an astrological chart, the Chart of Origin is a circle divided into 12 pieces that we call houses. Each house governs a different aspect of of life. One of your archetypes resides in each house. For example, the 4th house governs the aspect of life that has to do with 'home.' This includes one's actual home as well as those things in life that bring us security, comfort and make us feel 'at home.' I have the Nature Child archetype in my 4th house, which means that I feel most 'at home' when surrounded by nature, especially animals. Because of the 'child' part of the archetype, this also means that my home often looks as though it is being run by a child, a fact I've learned to love and embrace about myself.

I will walk you through a detailed interpretation of your chart and give you plenty of instruction on how you can use it to benefit your life. Although it may sound complex now, I assure you this is a fun, enjoyable process and, as your consultant, I will be with you every step of the way.