The ANA Method™ Overview
I developed this method for emotional healing after working with numerous clients who came to me with complaints of feeling 'stuck'. Despite their best efforts, they felt unable to move beyond something that was blocking them from feeling happy. Happiness is all about feeling the way we want to feel. The actual circumstances of a person's life are not what determine his or her happiness. It's the way that person FEELS about the circumstances. Based on that knowledge, I came up with the ANA Method™. Below is a very brief overview of the process to help you get started.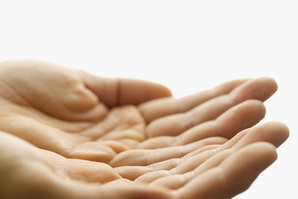 Step One:
A
ccept
Feelings are gifts. They are one of the most powerful ways we experience being alive. If you are experiencing a feeling, there is some part of you that wants to feel it. And yet, I've noticed we have a tendency to resist those feelings we might not prefer. We cling to the not-wanting part. "I don't want to feel this way," is a phrase I've heard from every single client I've worked with. I've uttered it myself many times. My response has become, "Yes, you don't want to feel this way AND you do feel this way."
We seem to have a fear that by accepting something we don't prefer, it will make it worse. Or make it permanent. Perhaps we believe that if we accept it, we are condoning it and then it will just keep happening again and again. It's as though this thing we don't prefer is a naughty child and if we accept its behavior, it will never change.
The word 'condone' comes to us from the Latin 'con' meaning 'altogether' and 'donare' meaning 'give'. So, condoning is all about giving. We give our permission. We give our tolerance. We give our power. The word 'accept', on the other hand, comes from the Latin 'acceptare' meaning 'to receive willingly.' Acceptance is the act of receiving. It is by its very nature an empowering act.
If we are experiencing something that we don't prefer, the first step back to happiness is to accept whatever it is we are feeling.
You will know you have accepted it when you are no longer afraid to focus on it. Once you have, declare it out loud.
"I feel depressed and I accept it." "I feel unfulfilled and I accept it." Whatever it is, receive it willingly and you get in alignment with your own energy.
(Don't skip this step however great the temptation might be. Just as importantly, don't get stuck here. When you've accepted where you are now, move on to step two.)
---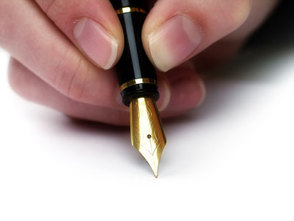 Step Two:
N
ame
The next step is to get really clear and name how you would prefer to feel. Ask yourself: "How do I want to feel in this moment?" and be as specific as you can with the answer. Don't just answer, "I want to feel good." Of course you do. But what specific feeling do you want to experience right now? Giddy? Productive? Rested? Fulfilled? Replete? Purposeful? What feeling words really resonate with you? This is the time to get focused and clear because this is the fulcrum of healing.
Defining your desired feeling really is the tipping point on the path to happiness.
---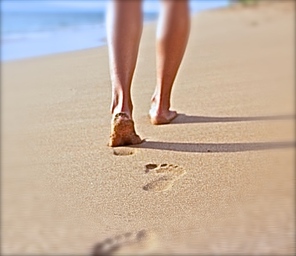 Step Three: Act
Because our lives happen within the fundamental belief of time and space, change occurs through action. In other words, an action must take place in order for change to happen. Ask yourself this question, "What can I do right now to feel the way I want to feel?" Action does not have to be a big, overt thing. Changing a thought is as much an action as running a marathon. This is about taking an action within your current circumstances to feel the way you want to feel. If the feeling you named in step two was 'prosperous', don't wait until you've won the lottery to feel that way. What can you do right now? Take a luxurious bubble bath? Pay a bill before the due date? Cash in the change you've been collecting in your car?

Whatever action you take—whether it's big or little—to feel the way you want to feel will put your energy in alignment with that feeling. You will literally raise your vibration. The more you do this, the more joy will pour into your life.

---