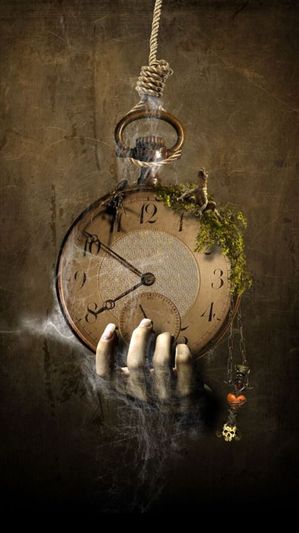 (This is the third installment of a series. Click here to read the first post.)
The second week of this experiment carried on in much the same as the first. As the first six days went along, my attitude towards the Blissiplines consistently fell somewhere between one of drudgery and one of boredom. Other than feeling slightly less overwhelmed, I struggled with the same things I struggled with last week. And I still had not read more than a page of fiction! (If you recall, I'm supposed to be reading 20 pages per day.)
Then, on the morning of day seven, I was hit with a bolt of inspiration that made my eyes go wide and my skin go goosebumpy. I had an idea, a brilliant idea!
Because I'm a genius (and not because every self-help guru since the beginning of time has been teaching this idea), my giant brain showed me that if I do the thing I least want to do at the very start of the day, not only will it be done, but I will also not have to live with the dread of doing it. Then, somewhere in the deep recesses of this giant brain of mine, I heard my mother's voice saying, "Yeah, stop procrastinating. I've been telling you this for the last forty-one years!"
So I had a solution. I would begin the day with my least favorite Blissipline (which, for some unknown reason, appears to be reading fiction). But then I remembered that I was enjoying my new morning ritual of journaling and studying philosophy. Why on Earth would I wreck the one part of this process I was actually enjoying?
Then I had a sinking feeling that there was a real solution, one that would enable me to keep my morning ritual AND get the dreaded blissipline done. A solution that I wasn't going to like.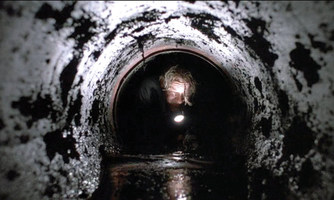 Remember that scene in Shawshank Redemption (spoiler alert for the three people in the universe who haven't yet seen the movie) when Andy finally tunnels through the wall after nineteen years of chipping away at it? Even after all those years of work, he still has to swim through a sewer pipe full of shit before he actually reaches the outside.

I imagine that the feeling he had when he realized what he'd have to endure was the same feeling I had when I realized that—if I was to stop procrastinating and truly do ALL of my Blissiplines—I would have to…

…start waking up earlier.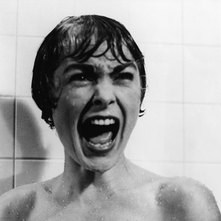 Here's the thing: I have this imaginary line I've drawn that makes it so that anything before 6:00 a.m. is the middle of the night. I know for a fact that I will not discover bliss by being awake on the early side of that line. That being said, my normal wake-up time is 6:30 and so tomorrow I will (reluctantly) set my alarm for 6:05. It's a good compromise. I will let you know how I fare.

---
Here is this week's breakdown:
Journaling—did it daily. I find my writings are becoming more mystical, more profound, more me. Loving it.
Meditating—I'm up to six minutes a day. Woohoo!
Exercise—I did something every day and find I actually look forward to the new circuit workout we're doing at the gym.
Read 20 pages of a novel—Nope.
Drink 64 oz. of water—Yep.
Studying philosophy—I started reading The Vortex by Abraham-Hicks and formed a small discussion group with a couple close friends. I am really excited about this! I've been curious about the teachings of Abraham-Hicks for some time and I'm thrilled to have someone outside of me to discuss philosophy with.

Write 2000 words of fiction—At least once in each book, my asshole characters think it's amusing to change their minds about how things happened. They don't even try to pretend like they're sorry anymore. Now they actually laugh out loud when they do it. And they did it. Again. So, yes, I've been writing 2000 words every day, which means 14, 000 for the week. 14,000 words that go straight into the 'Cuts' file. I console myself by thinking that, one day, that 'Cuts' file will be worth millions.

This week's quote:

"Blame violates both the eighth and ninth Truths, especially for a Zobanite. To place blame is to give away your power. It weakens you, and it keeps you from your purpose. If you want to choose Oneness, and thus bring Joy, you must hold onto all of your power. Tell me, Zobanite, do you know your purpose?"