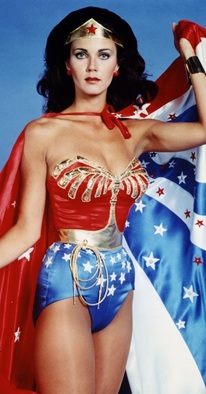 (This is the fourth installment of a series. Click here to read the first post)
At the end of last week I had decided that waking up earlier (at 6:05 a.m. to be exact) was the best way to ensure that all of my blissiplines got done. On day one, I woke up at 6:05 a.m. as scheduled. For the first time since this challenge began, I read 20 pages of fiction! And then, as if that wasn't enough, I also did my journaling, meditating, and studying philosophy. All before going to the gym. You should have seen me. I was truly awesome! Like Wonder Woman awesome.
In fact, I was so amazingly, incredibly awesome that I pranced around my living room, swinging my air lasso over my head like a boss. It was all fun and games until I tripped over a pile of books, shoes, and miscellany that someone (me) left right in the middle of the floor. My awesomeness vanished. Not so much because I'd tripped (after all, I'm a fabulous faller), but because I could no longer ignore the fact that, in reality, I wasn't getting everything done. Sure, I was on target with my blissiplines, but my house looked like a couple of frat boys and their pet elephants had moved in. TV was clearly not the only thing I had sacrificed for this challenge.
On day two, I decided to soothe my bruised knees and ego by doing ZERO blissiplines, ZERO housework, and going to the Renaissance Faire instead. Huzzah!

I did resume my new wake-up time for a few days after that and, while it enabled me to get my blissiplines done, by day five I was finding very little joy in it. I was tired and, just like back in week one, everything—including journaling—felt like a task I was obligated to do rather than anything I wanted to do.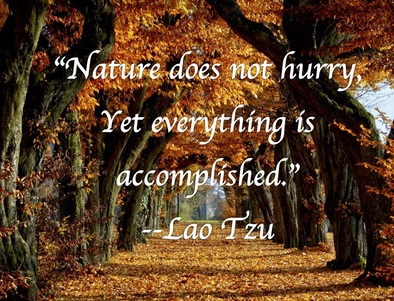 I found it interesting that my hardwired nature of wanting to do everything S-L-O-W-L-Y, with ease, and exactly WHEN I FEEL LIKE IT, became very pronounced this week. Is it because I'm getting close to the finish line and this is one last show of resistance to change? Or is it that I've simply grown weary of trying to be something other than me?


I believe that life is about negotiating desire. In every moment, we choose what we want, what we don't want, and what we want more. Oftentimes the choice between what we want and what we want more comes down to a choice between immediate gratification and long-term happiness.

For me, there are times when I choose immediate gratification and there are times when I choose long-term happiness. I think finding the right balance between the two is the key to deep satisfaction. I can see that incorporating blissiplines into my daily life might very well lead to long-term happiness. But I don't know that it is always worth sacrificing immediate gratification. Hopefully next week—the final week of this challenge—will provide those answers.

---
Here is week three's blissipline breakdown:
Journaling—I did it daily (except day two. See Renaissance Faire clause above.) On each of the mornings that I woke up at 6:05 a.m., I found that my entire entry was a recollection of dreams from the night before. Normally I keep a separate dream journal, but during this Challenge, I'm going to count all entries as fulfilling my journaling blissipline.

Meditate—I began the week with seated meditation as I'd been doing. But on day four I decided to switch things up, and began doing 30-minute guided meditations. It took more time this way, but I found I felt more expanded afterwards.

Exercise—only went to the gym twice this week, but I ran the other days. I did a crapload of walking at the Renaissance Faire, so I'm going to officially say that I exercised seven days this week.

Read 20 pages of a novel—I did it! I did it! I really did it!

Drink 64 oz .of water—Yes, daily. And speaking of drinking things, I tried mead for the first time at the Renaissance Faire. I hated it, which is no surprise considering I hate the taste of honey. For some reason, I thought the taste might be different once it was fermented. It wasn't. It tasted like honey stirred into bourbon (another of my least favorite flavors). I drank it anyway.

Write 2000 words of fiction—My characters seemed to behave this week and I made a lot of progress. I have that deep feeling of relief mixed with anticipation that happens when it's all finally coming together. This week's quote is brought to you from The Forest of Mystery:


"My mothers taught me that the Oneness of Life means the Oneness of myself. I am at once beautiful and ugly; wicked and divine. I am just as capable of healing as I am of causing great harm. To embrace all that I am is to fully embrace my power."



Do some form of marketing—I just realized that I forgot to include this one in last week's breakdown. Yes, I've been doing something every day and, yes, it's all been little things. I find that I have a tendency to focus more on marketing AFTER the novel is written.

Study philosophy—Tonight our Abraham-Hicks discussion group will meet for the first time and I am really looking forward to it! I may even bring my air lasso just to kick things off in the spirit of celebration. I've been reading some of the book every day and it challenges me in all the right ways.