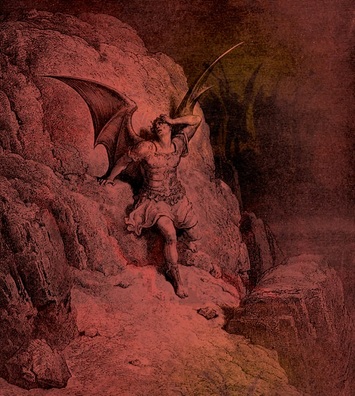 It's been one week since I began my self-imposed Blissiplines challenge (
see original post here
). How did the first week go? Here's a timeless quote from John Milton to sum it up:
"A dungeon horrible, on all sides round, As one great furnace, flamed; yet from those flames No light, but rather darkness visible Serv'd only to discover sights of woe, Regions of sorrow, doleful shades, where peace And rest can never dwell, hope never comes That comes to all; but torture without end. "
I approached this thing with a warrior-like mindset; determined to fight through the pain and get it done. No matter what I faced, I would not let my followers down. I had to persevere for the sake of the experiment!

By day two I had developed an eye twitch.

On day three, a good friend suggested I add 'Take a nap' to my list of Blissiplines. As delightful as it may have sounded, I scoffed at the idea. One simply does not change the parameters of an experiment once it has begun. Sure, I was losing sleep, getting a migraine, apparently annoying my friends, and overwhelmed by all I HAD to do, but I was only on day three of a very important 30-day challenge experiment. The Blissipline show must go on!

On day four I asked myself, "Wasn't there supposed to be something about BLISS in this stupid, fucking experiment?"
And I answered in a shockingly bitchy tone, "Yep. You're doing it wrong."

Then I made this face: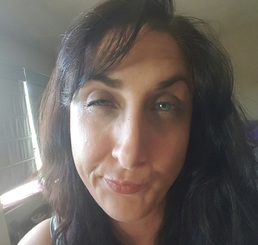 I found myself in a strange place, a conundrum of sorts. If bliss was supposed to be part of this thing, clearly I was doing it wrong. But I had no idea how to do it differently. You may recall from
the first post
that the whole point of this was to do things regardless of whether or not I felt like doing them. So, if I'm doing something I don't feel like doing, how much bliss can be involved? I know, I know, I could change my attitude—practice gratitude and all that shit—but I'm trying to keep this real.
Then a bit of magic happened. Without consciously deciding to have a better attitude, on the fifth night I actually found myself looking forward to my new morning ritual of journaling and studying philosophy. I gasped with the realization. Despite my very pronounced resistance, there was some of this process I was starting to enjoy! I could already feel the difference in the quality of my aliveness just after five days of journaling and studying philosophy. I'd call that a bit of bliss! (I have not yet experienced the same feeling about my other Blissiplines.)
On day six, I got food poisoning. All I did that day was hang out in the bathroom and watch a Netflix show I stumbled upon called 'Strange Empire.' Oh, and I also developed the official Food Poisoning Clause for this experiment, which basically states that any and all food-poisoning-induced time away from performing Blissiplines will have no bearing on the outcome of the experiment.
All in all, I consider it a successful week and move, with forbearance, into week two.
Here is the breakdown of my Blissiplines for Week One:

Journaling—successfully done every day and even started to enjoy it.

Meditate—done daily, though only for five minutes. I'm letting myself ease slowly back into this one. There was a time when I meditated daily for an hour, but right now I can only sit still for five minute intervals. Each time this week, for the first four minutes, I thought about how sitting there was taking time away from the other things I needed to do. Then the fifth minute was spent thinking about how much I suck at meditating.

Exercise—I either went to the gym or for a run every day, except day six (see Food Poisoning Clause above).

Read 20 pages of a novel—this is the one I never got done. Not even once. I left this one until bedtime, and every single day I would fall asleep during the first page. I will think about how I can rearrange my schedule to fit this in during waking hours.

Drink 64 oz .of water—This one doesn't really need to be on my list. I found I have usually consumed this much water by noon every day. What can I say? I live in the desert and it gets dry in these parts. I like being hydrated.




Write 2000 words of fiction—If I'm honest, I'd say this one is probably my primary reason for doing this experiment. And I did it every day (again, except day six). While I'm writing, I absolutely love it. It is home to me. But writing 2000 words can take a lot of time and it sort of felt like a giant anvil looming over me all day until I got it done. I did write the following gem this week and I'll give 50 points to the first person who can guess which character says it:




"All my life I've condemned the unending questioning as the prison of my existence. Now I would gladly go there to find comfort in the familiar madness of doubt."

Do some form of marketing—Like meditation, I am easing into this one. I did do something every day, even if it was just to reply to a single email. I feel like ideas are percolating, though, and something more substantial is coming.

Study philosophy—This week I chose to skip around in The Science of Mind by Ernest Holmes. I wanted to ground myself into my metaphysical roots. I had some wonderful discussions with myself and got my channel of philosophical thought wide open and flowing.

---
So that's my week one check-in. How did you do?