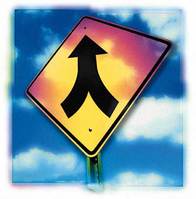 For a few years now, I've been keeping my spiritual healing life and my writing life as two separate things. I've decided this double life has to stop. Over the next several weeks, I'll be moving all my blog and social media posts from Authentic Mystic to Jenna Newell Hiott.

I thought the perfect post to start with would be a short list of my beliefs I wrote in June 2014. Here is what I wrote:
My Beliefs in a Nutshell (from June 2014)
I recently took a class with the inimitable Drew Groves and our final project was to write a personal cosmology, or statement of beliefs. I was stoked. Introspection is one of my very favorite activities, and I loved the idea of paring down my spiritual beliefs into a concise list.
So here it is, Jenna's cosmology…(subject to change at any moment)
All that exists is One Consciousness, One Creative Force, One Source of All.
Anything else is a matter of perception.
The ego is the tool through which we perceive. It is our system of beliefs and, through this, we perceive our experience of Life.
The ego is not an adversary. It is not an entity to be destroyed, ignored, triumphed over or transcended. It is necessary for having an experience of Life. It can, however, be changed, if we choose.
The purpose of Life is for The Creator to experience being alive through the unique perception of one's ego.
By knowing and choosing our beliefs—or the tool we call the ego—we consciously create our perception of Life.