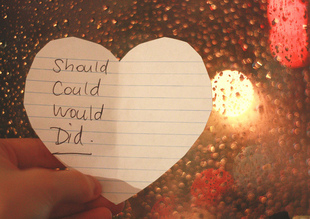 Ah, New Year's day. It seems to be a day when most people seek out hangover food in the morning and movie theater popcorn in the afternoon, all in preparation to hit the gym with New Year's resolution gusto. The whole New Year's resolution thing feels overdone to me, and yet I really do like the idea of choosing a fresh beginning point each year. Seems like a paradox.
Thankfully, Cynthia Lindeman, wrote an article all about making commitments instead of resolutions. And she backs it up with wonderful guidance on how to maintain these commitments. These are fun things that light up my enthusiasm and make me excited to get started!
If you're starting 2015 with life changes on your mind, give this article a read. You'll be glad you did!
Using Science & Soul to make Commitments instead of Resolutions.