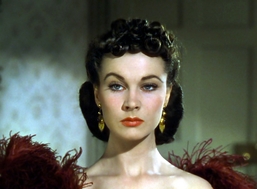 No, it's not another post about death. Not yet anyway. I've been thinking a lot about the art of writing similes. It's really what good writing is all about: the ability to describe something by comparing it to something with which the reader is already familiar, something that makes the reader say, "I know EXACTLY what that is!" And to do it in a beautifully creative way is what sets the masters of the craft apart.
Here is a list of my top five favorite similes (for today anyway, tomorrow it would be a different list):
"Each step was slightly bowed from generations of traffic, the edge rounded down like a pouting lip." Hugh Howey, Wool
"The chain parted like a cobweb in the old man's grip." Neil Gaiman, Stardust
"By this time Scarlett was boiling, ready to rear like a horse at the touch of a strange rough hand on its bridle." Margaret Mitchell, Gone With The Wind
"Peeing is like a good book in that it is very, very hard to stop once you start." John Green, Paper Towns
"A few locks of dry white hair clung to his scalp, like wild flowers fighting for life on a bare rock." Raymond Chandler, The Big Sleep
Let me know your favorites in the comments below!